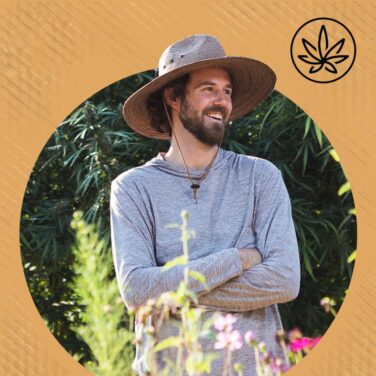 Michael Ingram
Yuba River Organics
Nevada County
Website: yubariverorganics.com
Social Media: instagram.com/yubariverorganics
About the farm
Mike Ingram is the owner of Yuba River Organics, a small outdoor, family-owned and operated cannabis farm nestled in the Nevada County foothills along the scenic south Yuba River. Yuba River Organics specializes in the cultivation of cannabis through sustainable and regenerative farming practices, as well as other organically grown crops, including vegetables and hops.
Ingram and five other founding farms have also started a local co-op, which currently has twelve farms involved. "Our style of farming is modeled after organic and appellation methods allowing us to be sustainable," Ingram says. "I want to represent this style of farmers."
Ingram has personally benefited from cannabis medicinally to treat pain associated with herniated discs and muscular dystrophy. "I feel like cannabis saved my life," Ingram says. Ingram's goal is to create and sell topicals to help others to manage pain, the way he has.
Commitment to the legal market
Ingram is excited to see the industry continue to adapt and stabilize over the next ten years. "We need to be smart and survive the pace of growth of the industry right now," Ingram says. "I can't compete with some of those larger farms. So for me it's about supporting and creating that sun-grown, outdoor cannabis that can only be grown in certain counties."
Proud to be a licensed grower
"We want to show the community that we can do it right, and treat our neighbors with respect, and do something we are proud of," Ingram says. Ingram and the other founding members of their co-op have developed relationships with the local sheriff's department and Nevada County supervisors as part of this goal—ensuring that they are transparent about their work and on the same page as their local leaders and elected officials.