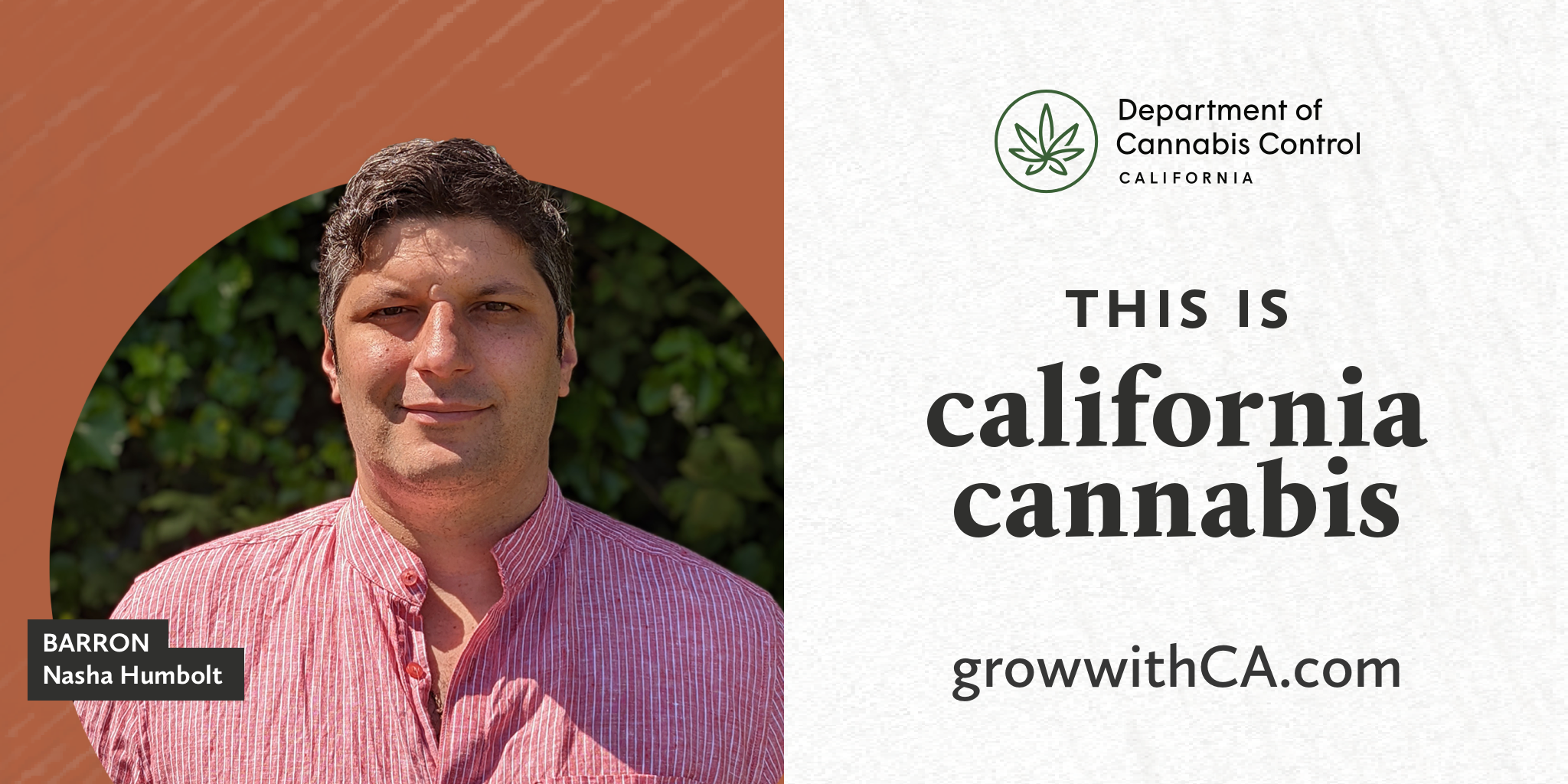 Barron Lutz
Nasha
Arcata, Humboldt County
Website: www.nashahash.com
About Nasha
Barron Lutz owns and operates Nasha, a cannabis hash producer in the beautiful mountain county of Humboldt in Northern California. Nasha combines traditional techniques and state-of-the-art machinery to produce a chemical free, terpene-rich hash.
Nasha's "old-school" hash is made the natural way, delivering high-quality concentrate to customers.
Lutz grew up in India, where he developed an appreciation for hash, studying the origins of Hashish and the culture surrounding it. This influence is seen throughout the Nasha brand and the production of their hash products. This is a point of pride for Lutz, who reiterated, "India is what gave me my love for hash and now I am trying to replicate a similar style of pressed and rolled hash in California."
The benefits of being in the legal marketplace
For Lutz, one of the biggest benefits of being in the legal marketplace is education, allowing him to share his passion for cannabis hash with a large audience. When consumers visit Nasha's website, they can research the products they are interested in by visiting the strain library or look up specifics about each pre-roll batch produced. Tracking down the strain or batch will tell you which farm the flower came from, when it was harvested, what flavors you can expect, and the characteristics of the cannabis product when consumed. This is all part of Lutz's mission to educate cannabis consumers about the products they are purchasing.
Pride in being a licensed manufacturer
"Receiving my license was a moment of pride, relief, and excitement. I was one of the first licenses to be approved in Humboldt County and I knew I was on the forefront of the next chapter in cannabis. My license is important to me because it allows me to protect my hard work and leverage additional resources to scale my business."
Lutz prides himself on sourcing only the finest flower to produce natural, solventless hash using skills practiced over many years. That is why Lutz is passionate about partnering with local farms. "We were one of the first manufacturers to be licensed in the county and in fact one of the first Humboldt manufacturers to be licensed at the state level," Lutz said. "We are proud of this because what we do is really important. We highlight the local farms we work with and act much like a wine maker who is working with local estates to produce a high-quality product." Each of the partner farms are featured on the label and included on Nasha's website where people can learn more about the hard-working cannabis growers central to this business.