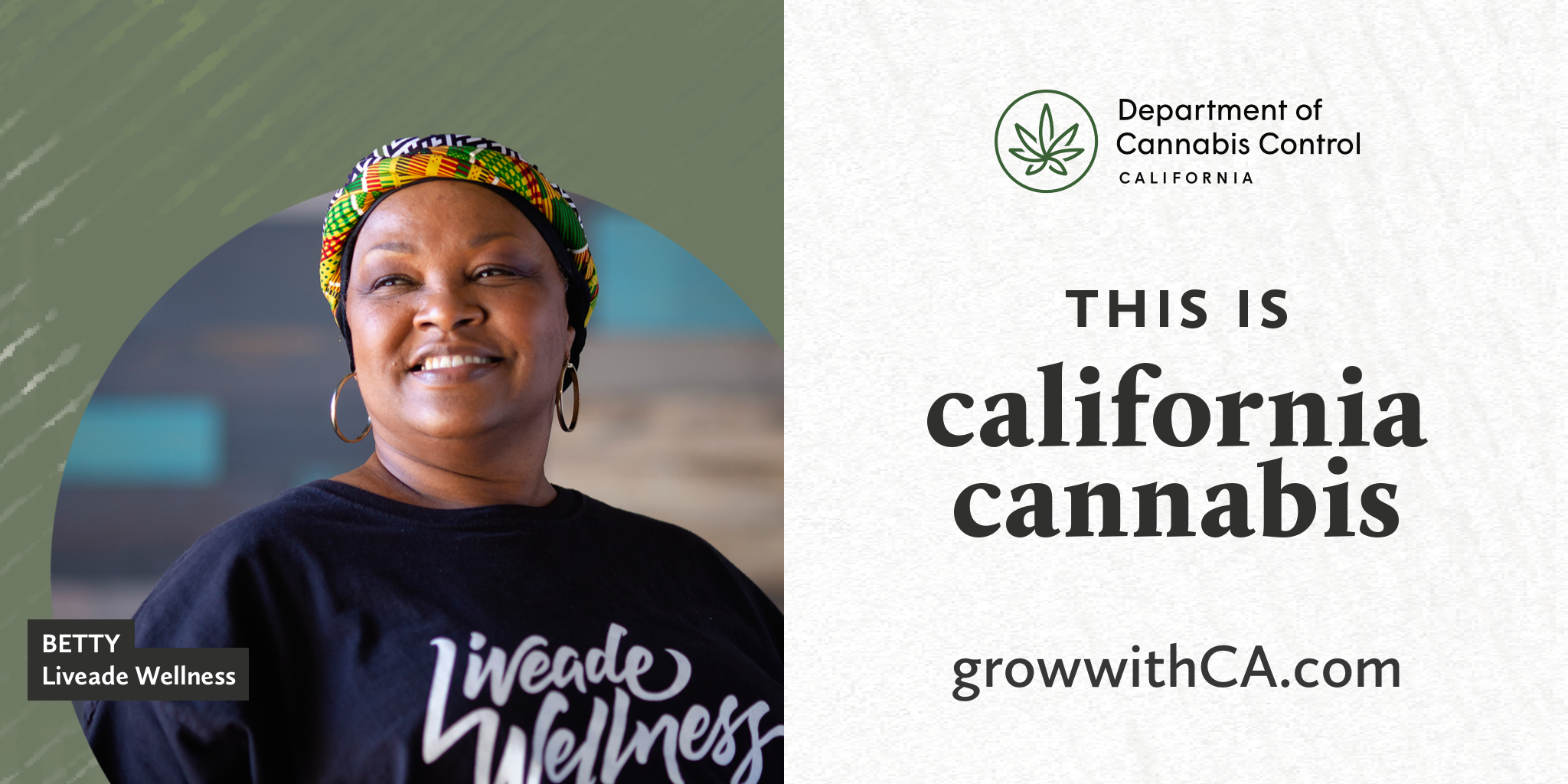 Betty Mitchell
Liveade Wellness
Sacramento, Sacramento County
Website: www.liveadewellness.com
About the Liveade Wellness
Betty Mitchell is the owner of Liveade Wellness. Inc, an indoor premium cannabis cultivator in the City of Sacramento. Mitchell's current grow canopy is 4,000 square feet of cannabis, with plans to expand the remaining 3,800 square feet into manufacturing and distribution.
Commitment to helping others navigate the legal market
Now that she's been through the licensing process, Mitchell said she would like to give back to aspiring cannabis operators who might benefit from her advice.
"I've opened businesses before, so I know the challenges involved. But many people in the industry have romanticized the work," Mitchell observes. "Most of these growers have never written a business plan and working with so many different agencies can be intimidating."

Mitchell created a checklist for anyone who comes to her for advice as they consider the cannabis industry – outlining the financial commitments they should prepare for and the lessons she's learned through her own experience.
"At the beginning of this process, everyone had to figure it out – including the different entities you have to work with, but they have stepped up their game," Mitchell shares. "I wouldn't have gotten this far without stellar help from the Sacramento-based Cannabis Opportunity, Reinvestment, and Equity Program (CORE) and cannabis industry maven Aaron Thompson of PACK BROS. A cannabis business development professional is essential. Licensee must find the maven in their user-specific area of cannabis."
Proud to be a licensed grower and carry on a legacy
Mitchell works in the cannabis industry because she has seen the powerful benefits that cannabis can have for individuals recovering from an injury or in pain.
When Mitchell was a teenager in Arkansas, her uncle grew cannabis to create a medicinal food powder that Mitchell would help him distribute to locals, mainly migrants and other impoverished communities, as medicine.
"While I don't personally use cannabis, I always knew that if it became legal, I wanted to recreate that cannabis food blend powder," shares Mitchell. "That's the legacy I want. Recreate the cannabis food blend powder that helped so many and continue what my uncle started."