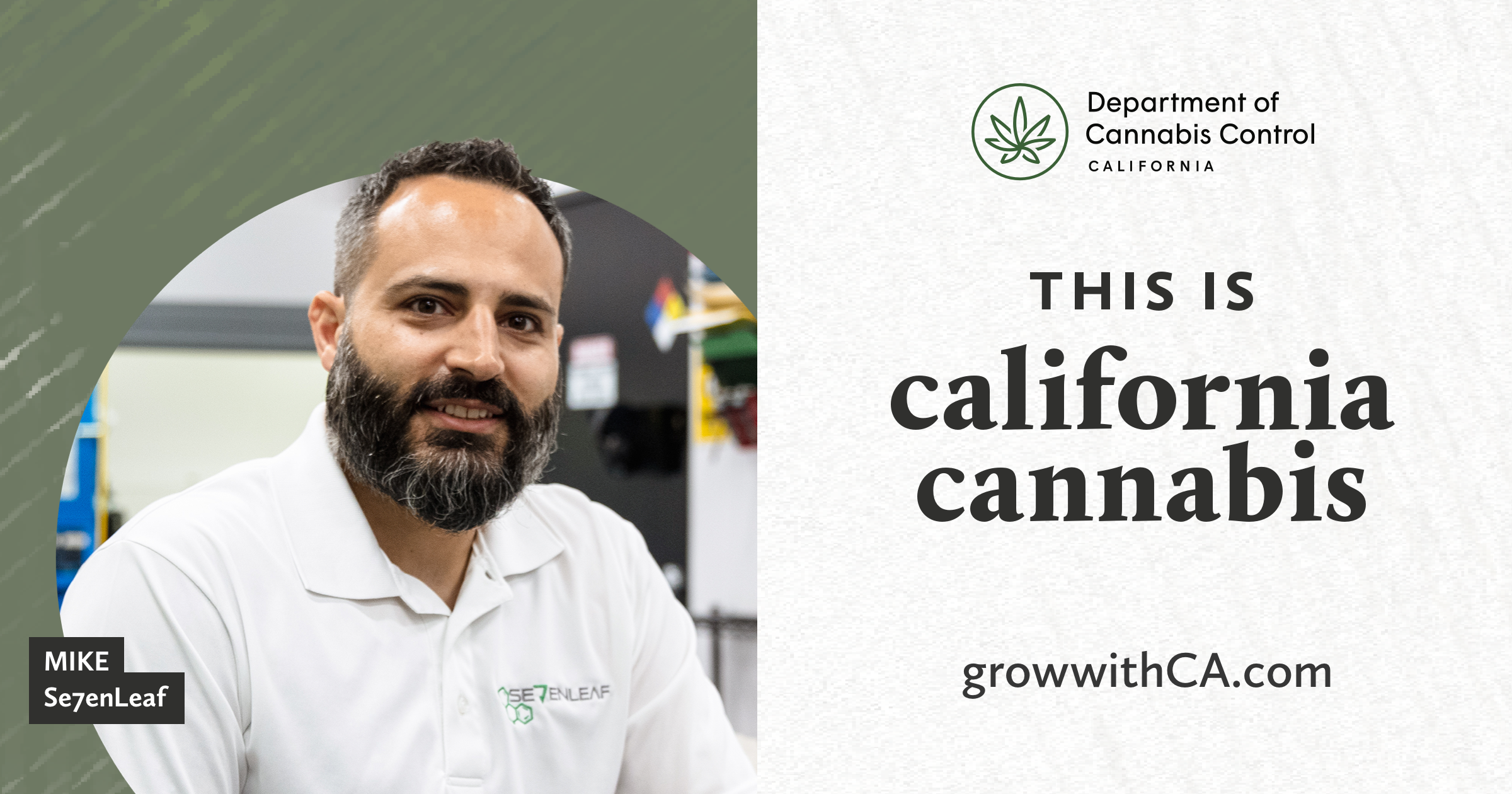 Michael Moussalli
Se7enLeaf
Costa Mesa, Orange County
Website: Se7enleaf.com
About Se7enLeaf
Michael Moussalli is the co-founder of Se7enLeaf, a licensed manufacturer, processor, and distributor of cannabis products located in Costa Mesa, a coastal community in Orange County. Se7enLeaf offers a one-stop supply chain option to bring high-quality products to market as efficiently as possible.
Moussalli founded Se7enLeaf with his two business partners in 2018, who together have over 20 years of experience in supply chain management in a variety of industries. Their mission is to produce high-quality cannabis products while also making cannabis products more accessible to medicinal users and everyday consumers.
Local advocacy for the legal marketplace
One of the goals listed on Se7enLeaf's website is to stay in full compliance with city, county, and state regulations. Compliance in the state's legal cannabis industry is important to the Se7enLeaf team for their own business and for their cannabis advocacy work. Moussalli and the Se7enLeaf team connect with local leaders in jurisdictions all over the state to educate and advocate for more cannabis business opportunities. Moussalli also provides a voice for cannabis wholesalers and retailers in Costa Mesa, taking time to educate city council members about the upside of adopting local retail permitting.
Moussalli explains, "Cannabis is currently understudied, underused and has partly fallen victim to the circumstances of a largely unregulated marketplace over the past decade. We want to give back to the cannabis community by sharing our experience as licensed cannabis business owners, advocating for more access in the community, and pushing for more research into the cannabis plant and its incredible properties."
He believes education is the key and proudly opens his door to members of the community who are skeptical of the cannabis industry, "When I run across people who are nay-sayers, I invite them in and give them a tour of the facility and explain our operation. When they leave, they almost always have a completely different perspective and appreciation for the cannabis industry."
Pride in being a licensed manufacturer
"Receiving our cannabis business license was one of the most gratifying experiences of my professional career. It was a process, but we stayed focused on the goal, took each new challenge head on, and were ultimately able to achieve success and become part of the licensed cannabis business community. We believe in the value of compliance, and it's very important to be part of an industry that offers safe products for consumers."
In his "spare" time, Moussalli serves on the Cannabis Chamber of Commerce's Executive Board of Directors and chairs the local Orange County chapter. The Cannabis Chamber facilitates valuable business connections, offers resources, and supports quality business events, while advancing the state's cannabis industry on the national and global stage.